Patio covers will turn a sundeck into a usable space no matter what the weather.  You can enjoy the outdoors much more often with a patio cover.    Many of the covers also add to the value of your home and adds to the design of your space.  A patio cover will also allow your deck and furniture to last longer because of the protectcion.   Ask us more about which patio cover might be best for your home. 
There are lots of choices for patio covers now compared to years ago.  The aluminum option is very common in the Okganagan.  They are built to a standard that holds the snow loads with high grade aluminum.   The also provide protection from UV rays from the hot Okganagan sun.  You can choose from different covers like glass, panels of aluminum, or skylight style.   You can use this cover for the front entrance, a sundeck, or even free standing.   Ask us more about the different kinds of Aluminum patio covers available.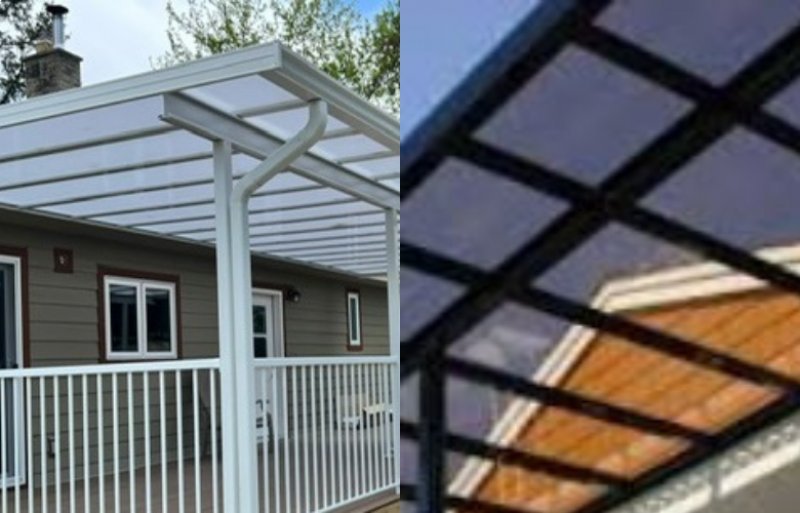 Acrylic Patio Covers will also provide you with UV protection from the suns rays and cover for the weather elements  So you can not use your outdoor space all year round.  Acrylic patio covers are low maintenance and tend to not discolor.  The have a bit of a different look and feel from the other choices and are available in several different colours.  Contact us for a quote and we can provide all the details for your new patio cover.
Once your patio cover is installed, we will go over the maintenance routine with you.   You can start enjoying the space right aways.  It will provide you with extra living space to your home as well as sun UV protection for your sundeck, furniture and your family.   
Call today for an Estimate?