Habitat screens and rollshutters provide the perfect solution for protection from storms, sun as well as provides additional security protection.    The addition of screens or shutters also add additional value to your home so you can't go wrong.  They block the heat from the sun so improves your energy bill.  They also improve your heating bill in the winters as they help keep heat in and the cold out.   Ask us about the best options for your home.   Here are some of the varieties we offer:
One of the most popoular style of screens in the Okagagan are the habitat screens.   They help keep your house cooler in the summer by blocking the sun before it even hits the windows.   The unique thing about this type of screen is that you can still see out of them.  They do not block your view.    All the while, they also will protect from sun damage for your sundeck and furniture because they minimize the UV rays getting through.  You can retract them as you please or as the sun moves so they allow for optimum flexibility.  You can choose the manual operation, motorized or motorized with a remote control for optimum convenience.  You can even purchase the environmental sensors to go with it.
These screens are very efficient, all the while you can still maintain your view.   While them may cost a bit more upfront than some other screen options, you will save money with the energy bills and the added value to your home.   They are available in a variety of colours for the hardware and many colours for the fabric.     The fabric that you choose can have different weave counts to increase or descrease the amount of solar protection you want and it is specifically designed for exterrior use.  It is durable and very easy to maintain.   
You can choose these habitat screens for windows, sundecks, doors, gazebos and garages.   Call us today and we can go over the details with you and provide you with a quote for your new screens.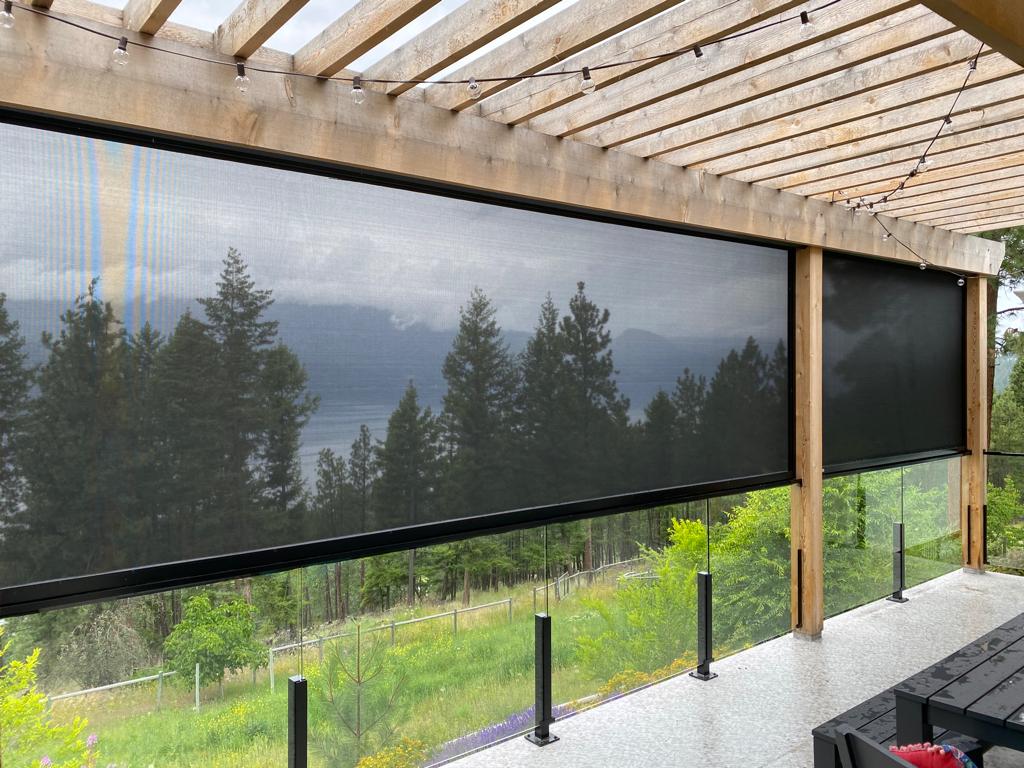 Rollshutters are a bit different than the habitat screens, but they also provide security from storms, are energy saving and provide security.   Here will talk about the difference between the habitat screens and these rollshutters.    There are 5 different types to choose from and we can help you in pick the best one for your application.  The fully enclosed style will help with thermal protecction as well as security.  Some are designed more specifically for store fronts or higher risk applications.  Many of the rollshutter deisgns you cannot see through.   They are made of aluninum housing and framework with stainless steel compotents.  When they are not in use, can easily be rolled up into the overhead compartment.  You can choose from manual, with a motor or remote control options.   These shutters are a great option for garages or a home where the homeowner may go away for longer periods of time in order to protect from storms and security.   Like the habitat screens, these are super durable and easy to maintain.  Call us today for more information.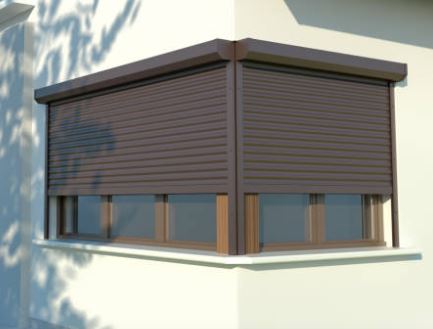 How to choose which screen or Rollshutter is right for your home?
Talk to us and we can help guide you to the right product and colour or design for your home. There are many options from several different manufactures and we can go over all the options with you.
 At LLJ Construction we will provide you professional services so that you can have your dream home and outdoor area.
Contact us today for a quote?